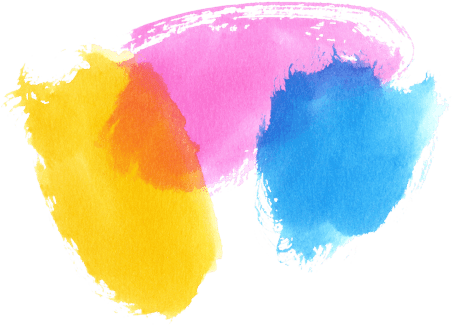 This year, it became apparent that our bold ambitions can come true. Backed by a clinical partner with a long-term commitment to healthcare, in collaboration with established partners, and with brilliant people on our team, we have what it takes to climb the tall mountain our compass is pointing towards. At the top: fulfilling our purpose of giving lung cancer patients a fighting chance with AI. Here is why 2022 was a defining year in our journey.
Good news, everyone!
Calling it a good start would be an understatement. In January, we announced our acquisition by RadNet, a leading provider of diagnostic imaging services. We're now part of a strong AI division, working with Deep Health and Quantib to realise the shift to early detection for the biggest cancer killers: lung, breast, and prostate. What's more, our partners in the UK, Heart&Lung Health, joined us in November.
A second milestone came just in time for the Radiological Society of North America Annual Meeting (RSNA): teaming up with Google Health to develop a new AI medical device that predicts the likelihood of a lung nodule being malignant. Why did we shout out in excitement? Google Health's sound research into AI for malignancy prediction has been published in Nature Medicine. As Aidence, we have built a track record deploying AI in clinical practice across Europe. By combining our capabilities, we can bring science to the real world. This means we can have a significant, positive impact on society, and what's more rewarding than that?
To keep our feet on the ground, we reflected on the lives of those dealing with lung cancer and the work still needed to spread the word on the importance of early detection. We realised we can do more to help. So, we started to support the Roy Castle Lung Cancer Foundation, a leading charity based in the UK. Their lung cancer awareness month campaign surely helped some people get on the right path to a timely diagnosis.
The proof is in the studies
Speaking of the real world, how is our lung nodule management solution doing in assisting radiologists in lung cancer screening and routine practice?
Firstly, we learned it could bring notable efficiency gains. Research published in the European Journal of Radiology Open found that Veye Lung Nodules reduced reading time for two radiologists by an average of approximately 40% when reporting pulmonary nodules on CTs. Moreover, the two readers increased their level of agreement on patient recommendations. It makes one wonder: what would a radiologist be able to achieve during the time saved?
Secondly, researchers found that Veye may lead to fewer follow-ups for lung nodules in lung cancer screening. Physicians from Northwest Clinics used our AI tool to retrospectively review patient CT scans and base discharge decisions on its automated volume measurements. Preliminary results presented at the European Congress of Radiology (ECR) show that Veye's volumetrics lead to the earlier discharge of 1 in 5 patients. This could mean reduced anxiety and burden on the patient, fewer scans and appointments for the hospital, and cost savings for the healthcare system. Looking forward to the final results!
Another study that has progressed this year is INPACT, a programme looking into Veye's effect on radiology decision-making in lung cancer care, with funding from the UK's National Health Service (NHS). We've learned a lot running this programme, and we look forward to seeing Veye's impact on the radiologist's performance and level of confidence.
As the library of studies grows, our colleague Maurits mapped out the focus of our current and pending research. More pieces of the puzzle are coming soon.
Daytime stories
Scientists, clinicians, regulatory or business experts – many of our colleagues have a good story to tell, and our blog is their stage.
In the year of the acquisition, looking back to look forward was called for. Our co-founder, Jeroen, shared the story of Aidence, which runs in parallel with that of building our solutions. He showed that there's much more to an AI medical device than an algorithm – and a lot more work to building a company than what may seem like an overnight success.
The work is far from over, also because our software components and AI algorithms require frequent changes and upgrades. In the highly regulated healthcare environment, how can we innovate quickly, without compromising on patient safety? Leon and Ricardo from our regulatory team proposed guidance for algorithmic change management. It may not have become the norm yet, but it certainly opened the discussion.
In yet another year's favourite, Stefano and Theo, our Chiefs Technology Officer and Architect, challenged us to imagine cloud computing as a house made out of building blocks. They wrote an article dealing with the concerns and misconceptions surrounding the public cloud and explained the immense benefits cloud services bring hospitals.
Need to screen
The call for lung cancer screening has been at its loudest this year, and we've seen good progress towards its implementation. Three moments stuck in our memory.
During June's Annual Meeting of the European Society of Thoracic Imaging (ESTI 2022), we organised a panel on lung cancer screening with Prof Marie-Pierre Revel, Dr Arjun Nair, and Prof Dr Annemiek Snoeckx. They shared their expertise on current developments at the EU level, challenges in the field, and the role of AI.
In August, research presented at the International Association for the Study of Lung Cancer concluded that volume-based nodule management is likely to increase the benefits of lung cancer screening programmes. Researchers compared the NELSON trial, which used volumetry, with the NLST, which relied on diameters, and found the former to be more sensitive in detecting early-stage lung cancer. Given this finding, imagine what the results would have been with AI!
Finally, in September, the UK National Screening Committee (NSC) recommended the rollout of targeted national lung cancer screening across the four nations, citing the Targeted Lung Health Checks (TLHCs) programme in England as a good starting point. Having worked closely with radiologists in multiple TLHC sites, we saw the programme's positive impact first-hand. So far, the checks have caught 77% of the diagnosed cancers at stages 1 and 2, when the illness may be cured. Expanding lung cancer screening will save or improve the quality of many people's lives, so we are over the moon it is becoming a reality!
Life at Aidence
2022 was, above all, a time for post-pandemic connection, which we all needed. Yes, our team has almost doubled in size (again) and is spread across countries and continents, but that did not stop us from playing board games, skydiving, cooking, running, solving puzzles, giving talks, and opening gifts – together! It's how we got energy reserves for everything we set to achieve in 2023!