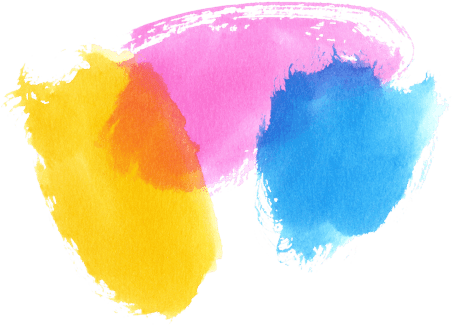 The challenges
News from the UK's National Health Service (NHS) has been highly concerning as of late. Patients are waiting for months for critical diagnostic tests, often medical images. At the same time, the radiology workforce is significantly understaffed and under immense pressure to clear the backlog.
Dr Katharine Johnson has been practising radiology within the NHS for over 20 years. She thinks radiologists are currently severely time-constrained:
"There's far more imaging than there's ever going to be radiologists. It's not possible to keep up. There is significantly less time to clinically assess patients such that imaging is often the primary diagnostic tool."
Dr Johnson has also noticed that her hospital's current lung nodule follow-up has been challenged in its post-pandemic recovery. The ideal follow-up for patients considers the British Thoracic Society (BTS) guidelines, which recommend using volumetry rather than diameter to analyse and report on the growth of a lung nodule. However, performing the measurements relies on an imperfect method:
"Using an axial measurement and putting on callipers manually is inherently inaccurate. I've always used volumes for lung nodules analysis, but calculating volumes is laborious and time-consuming."
She is, thus, advocating for a better way to manage lung nodules on chest CT scans.
The solution
In 2020, Katharine Johnson helped set up a lung cancer screening service at the University Hospital Southampton NHS Foundation Trust. The initiative is part of NHS England's Targeted Lung Health Checks, a programme that has so far caught over 1,000 cancers at an early stage.
Most of the areas involved in the checks use artificial intelligence (AI) for lung nodule management, and Aidence's Veye Lung Nodules is the preferred solution. Veye Lung Nodules automatically detects, measures, classifies, and tracks the growth of pulmonary nodules, then delivers its analysis into the original study.
Dr Johnson has been working with Veye for over three years. She got accustomed to the AI tool when reporting on screening CTs at Southampton. In January 2022, she also started using it at Salisbury hospital for all high-resolution diagnostic chest exams.
"We use Veye Lung Nodules routinely on plain chest CTs. When I sit down to look at these scans, they already have nodules highlighted, and volumes applied. If there's a relevant previous scan, they already have the volume doubling time (VDT)."
The adoption of Veye Lung Nodules at Salisbury is supported by the Cancer Alliance and has recently been extended for another year.
The results
Dr Johnson has greatly benefited from the use of the AI solution in her daily work:
"I have reduced my chest CT reporting time by about 50%. I'm doing twice as much reporting. I think it's brilliant."
The potential to report on CTs significantly faster with Veye Lung Nodules is supported by clinical research. In a study published in the European Journal of Radiology Open, two radiologists achieved an average 40% reduction in reading time when reporting pulmonary nodules and reached a higher level of agreement.
Veye's automated lung nodule volumetry is particularly useful, says Dr Johnson:
"The volumetry is fantastic! It saves me from manually performing the analysis. With Veye, we're also likely to reduce human error and increase consistency between different readers.

A less subjective and more quantifiable report is more reliable. Ultimately, we have a much more robust nodule follow-up in half the time".
She also shares a clinical example of Veye's impact on patient care:
"A man presented with severe interstitial lung fibrosis. Veye Lung Nodules highlighted an area in the background of the lung disease, which I suspect I may have overlooked. It turned out to be early-stage lung cancer.

In this case, Veye has helped us arrive at the diagnosis robustly. For the patient, it means curable disease with a small operation. An enormous impact!"
Dr Johnson acknowledges that Veye Lung Nodules is not a perfect tool; it occasionally returns false positives and does not detect larger masses. IT integration is demanding at times. Good service is essential, and Aidence has been able to provide it::
"The Aidence team has been incredibly responsive. If there's a problem, they've gone above and beyond to sort it out."
"Up to us"
Dr Katharine Johnson admits she was initially "a bit cynical" about the use of AI in radiology. She has definitely come around and encourages her colleagues to be the ones driving AI adoption:
"AI will make you a faster, more accurate reporter. But it's up to us radiologists to ensure that the AI we adopt is fit for purpose, safe, and worth the cost."
What does the future hold? Autonomous AI dismissing scans with no actionable findings might be the most promising use case in medical imaging:
"It would be great if a computer could dismiss "normal" so I can focus on the cases that need my attention."
We are not there yet, yet testimonials like Dr Johnson's make all the work to achieve it more than worth it.
About Dr Katharine Johnson, BSc. MBBS MRCP FRCR
Consultant General Radiologist since 1999;
Special interest in thoracic imaging;
Lead for thoracic imaging and lung multidisciplinary team meetings at Salisbury NHS Foundation Trust;
Helped set up the lung cancer screening programme (Targeted Lung Health Check) at the University Hospital Southampton NHS Foundation Trust.
About Salisbury NHS Foundation Trust
Award-winning trust;
Delivers a broad range of clinical care to approximately 270,000 people in Wiltshire, Dorset and Hampshire.