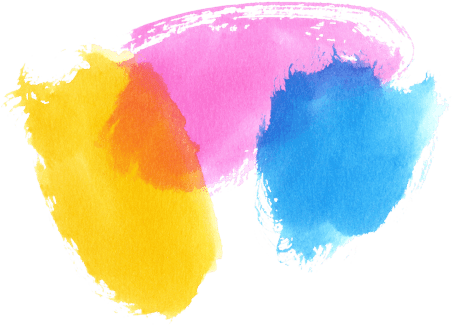 Headlines such as Radiology on the brink of collapse and Urgent shortage of radiologists resonated with me.
Besides bringing back memories of the pressures of the job, I also wondered how such news would be perceived by someone outside of the profession. And so I asked around; the answers did not reassure me. "Sounds like sensational journalism" or "Wait, how is that even safe?!"
With a little help from practising radiologists, and based on my own experience at the NHS, I decided to provide some context to why radiologists are so overworked, and what we can do about it.
To keep this blog (reasonably!) succinct, I will leave out the potential effects of the shortage on patient care. Also, I'm using data from the UK, but the challenges mentioned in this article are shared by radiology departments across the developed world.
Why is there so much time pressure on radiologists?
It's the never-ending stack of images. Over the last decade, CT and MRI scanning has boomed. Take England; since 2013, the number of scans performed has increased by 10% each year, with no sign of plateauing.
The crux of the issue is that there simply aren't enough radiologists to manage the volume of medical images generated in our healthcare systems.
How do we explain the increase in images?
We can outline three major contributors:
Ageing population. Patients live longer and tend to require more imaging;
Technology advances. We're better equipped to perform targeted diagnostic scans;
New imaging-based screening programmes. They enable early detection and prognosis but drastically increase the number of images.
But what about the time spent on non-reporting activities?
What do radiologists do, beyond sitting at a computer in a dark room?
Let's start with a typical week. If you've ever worked in a radiology department, most of the content below will look familiar. If you haven't, don't worry; you can find some useful definitions at the bottom of the page! Note that most radiologists' job plans are individualised, so this timetable isn't a perfect one-size-fits-all model.
Up to two-thirds of their time (33% – 65%) is spent on non-reporting tasks such as meetings, practical procedures, teaching, quality improvement projects, admin, etc. A big time-consumer is preparation and attendance at multidisciplinary team meetings (MDTs).
In radiology interviews, questions like "What is the role of the radiologist in MDTs?" and "Are MDTs a good use of our time?" are hot topics – and still a subject for debate.
In short: what are MDTs?
Through discussion involving multiple specialists, MDTs facilitate joint decision-making in order to improve patient outcomes and promote standardised practice. Since their introduction in the 90s, the frequency and size of MDTs have risen to 55,000 cancer MDTs per year in England, with up to 30 patients discussed in each meeting.
Radiologists review all relevant imaging and reports before the meeting and present pertinent findings to non-imaging specialists. This requires double work from the radiologist.
While undoubtedly adding value to the meetings, are we really improving the overall quality of care by cutting down the time allocated to report routine cases?
How do radiologists cope with the time pressure?
In reality, it is difficult to put a number on the time (the ones indicated above are from this RCR report), due to multiple variables:
The number of body parts scanned, e.g. 'CT Head' vs 'CT Neck, Chest, Abdomen & Pelvis';
The number of relevant prior scans to review;
The complexity of the case: from normal scan to multiple abnormalities;
Years of experience as a radiologist.
But with these suggested times (and based on stats from 2018), it would require every UK radiologist to work a 6.5-day week all year round to report all scans acquired. And that's not even taking into account non-reporting activities… Or, if they insist on a five-day week, they could work an extra 2-3 hours every day.
This clearly is unsustainable. You can see why voluntary lunchtime teaching becomes less of a priority to fit into their days.
Interestingly, the above-estimated reporting times came with the disclaimer: "not sustainable rate for long periods", and the times didn't account for the inevitable interruptions (e.g. ad-hoc advice for clinicians). Yet, to prevent backlog, radiologists are actually 'speeding up' so that they report more scans per session. No wonder fatigue, stress, and burnout have become worryingly prevalent within the specialty.
What is the NHS doing about it?
The problem outlined above isn't new. The ongoing surge in medical imaging requests has resulted in interventions to manage the overload:
Radiographer reporting. In some trusts, radiographers are being trained to interpret and report certain images, e.g. MRI knees, and chest X-rays;
Auto-reporting. I've worked in departments where some X-rays don't get reported unless specifically requested, e.g. orthopaedic MSK X-rays;
Locum radiologists, namely freelance doctors;
Increased training numbers: RCR-approved radiology academies;
Insourcing. Radiologists are paid by the NHS to work extra sessions to reduce some of the backlogs;
Outsourcing, nationally or internationally. Scans are sent to third-party companies, who report the scan and send the report back to the NHS.
The NHS spent £88million on insourcing and outsourcing in 2016. Two years later, in 2018, the spending had increased to £165million!
The gap in the number of radiologists employed, and the number needed to meet the medical imaging demands is predicted to rise to 31% by 2023 (from 23% in 2018). Clearly, changes are needed to improve the capacity of our radiology departments, and the quality of our radiologists' work-life.
What are the changes in the pipeline?
The RCR is promoting a global fellowship strategy, to recruit overseas radiologists to work in the NHS, and in return, gain experience in a radiology subspecialty of their choice;
A pilot programme for breast clinician credentials has also been introduced to increase the workforce needed to support breast screening and symptomatic services;

NHSX

(digital NHS) recently announced their plan to set up a government-invested AI lab, which is intended to help solve some NHS issues, such as excessive workload;
Artificial intelligence (AI) is certainly on most radiologists' radar by now, but adoption is still relatively low (…watch this space!)
The healthcare industry's progress in AI makes me hopeful that we are not far off gaining experience and confidence in developing and using tools to perform tasks that are better suited to machines.
Our clinical radiologists have the best insight into the workforce crisis, and as such, should be involved in the conversation about how improvements can be made. Engagement from radiologists would help guide areas that need to be prioritised, and ensure the sustainability of changes.
Definitions
Multidisciplinary team meeting (MDT): Meeting with physicians/oncologists/pathologists etc, to make clinical decisions about the most appropriate next step in the management of each patient.
Preparation for MDT: Reviewing all relevant previous/current scans for each patient on the list.
Doctor of the Day: Answering the phone to discuss requests for urgent scans, deciding if appropriate and what protocol. Reporting urgent cases – including calling the referring physician to  'Go to' consultant in the department for any issues e.g. contrast reactions. Vetting, justifying and protocolling imaging requests.
Supporting Professional Activity: Admin, emails, non-urgent referrals/requests to review images.
Interventional procedures: Practical procedures such as image-guided biopsies
Supervising registrars: Reviewing and amending their scan reports before they are released to clinicians. One-to-one teaching: helping to train the registrar, explaining techniques of viewing and interpreting scans. This typically takes longer than 'normal' reporting.