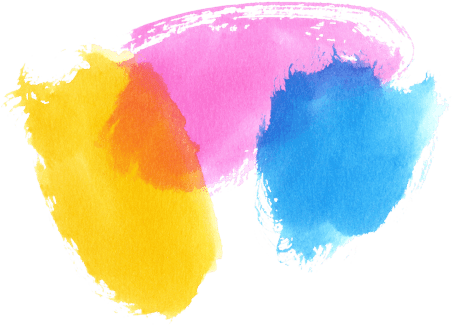 It was the best of times; it was the worst of times, one could say, in a Dickensian holiday spirit. In 2021, our team almost doubled in size, but, due to the covid-19 pandemic, we could hardly get together in real life. We received positive study results and feedback on our product; however, we also had an incident. We shook hands with reputable partners, yet new projects took longer than expected to kick off.
Overall, we're coming out stronger. To wrap up the year and move forward on our mission, we first look back at the 2021 milestones.
Partnerships for bigger impact
We are just one piece of the puzzle when it comes to giving lung cancer patients a fighting chance. Therefore, we joined forces with more partners who share our ambition.
The Netherlands Cancer Institute, one of the world's top 10 comprehensive cancer centres, adopted Veye Lung Nodules in their cancer clinic. Laurens Topff, radiologist, spoke to Smarthealth (interview in Dutch) about his experience with Veye and our collaboration in developing new AI oncology solutions.
In July, we announced our new project with AstraZeneca. We are working together to increase early lung cancer diagnosis through better detection and follow-up of incidental pulmonary nodules (IPNs). More to come soon!
In the UK, we officially became the preferred AI provider for the NHS England Targeted Lung Health Checks, a large-scale lung cancer screening programme. To support this complex clinical undertaking, we teamed up with established partners, like Telemedicine Clinic, Heart and Lung Health, the British Institute of Radiology, and the British Society of Thoracic Imaging.
Brand new architecture
In April, we said goodbye to Veye Chest and hello to Veye Lung Nodules with the launch of our brand new product architecture! Our tech team ensured a smooth migration for the hospitals using Veye.
This renewed infrastructure enhanced the performance of our lung nodule management solution, with increased stability, better monitoring, and minimal disturbance during upgrades.
Veye Lung Nodules in the spotlight
The March edition of The Radiological Society of the Netherlands quarterly magazine featured three user stories of Veye Lung Nodules. Radiologists at Northwest Clinics and St. Antonius hospital described their experience with our AI solution. They highlighted the benefits of workflow integration, service, and support in the detection and measurement of lung nodules.
This summer, researchers from a large teaching hospital in the Netherlands published a study into the performance of Veye Lung Nodules. The radiologists analysed 145 chest CTs with the AI tool and compared its results against three radiologists' consensus reads. They concluded that Veye "performs very well", yielding high sensitivity for lung nodule detection on chest CTs.
Beyond performance, we will soon also have insights into the impact of Veye on radiology decision-making, thanks to the clinical evaluation programme we launched as part of our NHS AI award funding, a collaboration with the University of Edinburgh and Hardian Health.
We expect more milestone studies on AI in radiology next year. This new section on our website will provide information on all the studies as they are published.
In-depth articles
Throughout 2021, we received valuable support from the MedTech industry in response to some of our articles. We are grateful for all the warm reactions!
The first acclaimed piece addressed a burning question in the MedTech industry: how to demonstrate cost-effective improvements to healthcare pathways? Our co-founder and CBO, Jeroen van Duffelen shared a practical three-step approach to building a business case for AI medical imaging solutions.
In July, we opened the conversation around a sensitive topic: incidents with AI medical devices. Lizzie Barclay, our Medical Director, explained the steps we took after a hospital identified discrepancies in Veye's analysis. This blog post was our call for transparency in the healthtech industry.
Speaking of hot topics, the conversation around algorithmic bias took a heated turn this year when new research showed that an AI system could identify patients' racial identity even if not trained to do so. Without claiming to have solved the problem, we took the time to reflect on how bias can creep into our algorithms and propose means to address them. We gathered our clinical and scientific insights into another article.
Lung cancer awareness
November was Lung Cancer Awareness Month. This is a yearly opportunity to share stories and knowledge that allow us to prevent or fight this devastating illness. We joined the effort with a series of infographics on a topic we've explored throughout our work: early detection.
Our hope was to shine a positive light on a sombre subject by covering ways to ensure a timely diagnosis. All the infographics are not available on our new Resources page.
The events' stage
Aidence experts took the (virtual) stage at events across the year. Here are three snapshots of our year in talks:
At the British Institute of Radiology (BIR)

Annual Congress

, Lizzie Barclay spoke on the lessons learned supporting UK lung cancer screening sites with AI lung nodule technology.
Jeroen van Duffelen joined the Royal College of Radiologists

Learning Live

conference with a presentation on AI in multi-disciplinary teams (MDT).
Leon Doorn, our Head of Regulatory Affairs, shared his insights on cybersecurity at the Life Science Academy MedDev day and discussed risk management during the

OpenRegulatory Conference

.
Come December, we packed some Dutch waffles and flew to the Radiological Society of North America (RSNA) Annual Meeting. Despite lower attendance, this event remains the most wonderful time of the year for us. We've had inspiring conversations with partners, customers, and other participants, and came back with a suitcase full of new ideas.
Making headway
What's coming in 2022, you might ask? New stops on our roadmap to augmented oncology pathways, new markets, the same drive. Tip: scroll down to sign up for our newsletter, and you won't miss a thing!