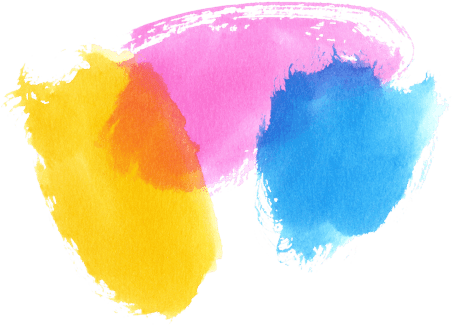 The challenge at Northwest Clinics
The benefits of CT lung screening have recently been reconfirmed by the NELSON trial. Undoubtedly, lung cancer screening can significantly improve the survival rates of patients. Aiming to provide more proactive patient care, the cardiology department at the Northwest Clinics (NWZ) in the Netherlands is performing an increasing number of health screenings.
Although a positive initiative, lung cancer screenings add up to an already high radiology workload. Dr Floris Rietema and Dr Paul Algra, radiologists at NWZ, noticed the extra tasks required to take care of screening patients:
"Because of the risk group, these patients often require detailed nodule reporting and follow up. The number of scans is growing, but our workforce stays the same." 
Using Veye Lung Nodules as a concurrent reader
Dr Floris Rietema and Dr Paul Algra were looking for a time-saving tool for their CT chest scan reporting tasks. For the first time, their hospital decided to use an AI-enabled solution: Veye Lung Nodules, our fully automated pulmonary nodule management assistant. Easily integrated into the PACS, Veye Lung Nodules analyses the roughly 300 images in a chest CT scan and delivers the location, volume and growth rate of lung nodules as small as 3mm.
The two doctors describe their experience:
"At NWZ, we use Veye Lung Nodules as a concurrent reader, meaning we use Veye Lung Nodules while we report. Because the nodule markers are visible on our diagnostic series, we can quickly identify or rule out if there are any nodules."
Veye Lung Nodules is CE certified as a second or concurrent reader and suitable for both clinical practice and screening settings.
Speed aside, the high accuracy of Veye Lung Nodules' results is what gained the radiologists' trust:
"(Veye Lung Nodules) allows us to read scans at a high pace with the confidence of not missing anything."
Becoming a fan of Veye Lung Nodules
The main improvement of using Veye Lung Nodules is the increase in productivity: "Veye helps us read CT chest scans faster because it provides clear markers for nodules." The overall benefits have made Dr Rietema warm up to an AI-enabled medical solution, as Dr Paul Algra explains:
"Initially, Floris was very sceptical about using an AI tool. After getting used to Veye Lung Nodules' simple interface, he is now one of the biggest fans. With Veye Lung Nodules we can read and report our scans rapidly, allowing our team to deal with the growing volume and requests for detailed nodule reports."
Veye Lung Nodules was built based on hundreds of conversations with radiologists from different countries and types of hospitals. Nonetheless, these conversations remain open, as we continuously look to improve our solution. Dr Rietema and Dr Algra offered their support:
"We have eagerly been following the development of Veye Lung Nodules. (…) Still today, we are actively providing feedback to support Aidence in further improving the quality of the solution."
About Dr Paul Algra
30+ years experience as a musculoskeletal radiologist;
Board member of the European Society of Medical Imaging Informatics (EuSoMII);
Co-author and co-editor of "Artificial Intelligence in Medical Imaging: Opportunities, Applications and Risks", Springer 2019;
Promotor of AI innovation in healthcare.
About Dr Floris Rietema
10 years of experience as a thoracic and interventional radiologist;
Performed over 250+ transthoracic biopsies of various types of pulmonary nodules.
About Northwest Clinics
A catchment area of 600,000 people;
18 radiologists and 15 residents;
9,000 + CT chest scans per year;
Using AGFA PACS.