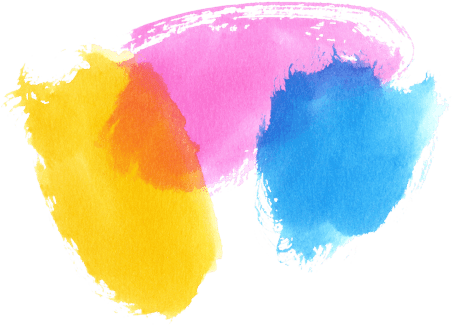 Remote work in radiology has traditionally been for the lucky few. The reasons to facilitate it, such as work-life balance or on-call availability, were hard to balance against high costs and specific technical requirements. With social distancing in the balance, we are seeing a faster pace toward implementation.
Early covid-19 recommendations for reducing exposure included home workstations. Despite the hasty setup, remote radiology departments remained functional and even reported increased productivity. For some hospitals, the pandemic was a potential 'wake-up call' to allow more radiologists to work from home.
We asked radiologists how they feel about working from home, during and beyond covid-19. In the first interview, we spoke to Dr Alexander Scholtens, a radiologist at Tergooi in the Netherlands. He explained why the demand for remote radiology work is likely to increase and that artificial intelligence (AI) must integrate into their workflow to support this change.
Why Dr Scholtens likes working from home
The main benefits of scan reporting from home revolve around flexibility, comfort, and focus. Dr Alexander Scholtens gave an example from his practice:
"My schedule changes daily. The morning might be first aid, requiring me to be in the hospital. In the afternoon, however, I might work on oncological scans, and need uninterrupted time to go over these scans and follow my diagnostic path. Reporting on the afternoon oncological scans could be perfectly done from home. A workstation at home allows for a quiet environment, tailored to my preferences."
Covid-19 has added a new dimension to these benefits: reducing the risk of infection, for practitioners and patients alike. Dr Scholtens, on working from home during covid-19:
"Not only is working from home a matter of comfort and flexibility, but it is also a solution for safety and continuity of care. The radiologist does not have to go to the hospital and risk being in contact with the virus. Radiologists who are quarantined can remain active from home. Even if they test positive but do not develop symptoms, they would be able to continue reporting on scans. The combination of these four factors has increased our search to implement home workstations."
Post-covid-19, there are more opportunities for hospitals to allow radiologists to work from home. The added flexibility can increase workplace satisfaction and morale, or act as an incentive to perform the more repetitive, reporting-intensive tasks, such as reporting on screening scans.
The challenges of a different workspace at home
Dr Scholtens summarised the main obstacle to home reporting in these words:
"A workspace is not a radiologist workspace".
A radiologist reporting from home needs a PACS home station. To attend multi-disciplinary team meetings (MDTs), they require video conferencing tools. A good setup would include a laptop and (two) external monitors, connected to the central system via a VPN connection. Ergonomic considerations are also important, such as a height-adjustable desk. Some radiologists prefer configured keyboards, and use a special mouse or speech recognition software. Meeting all these requirements is no small effort for hospitals. Dr Scholtens explains:
"A major challenge is the investment: buying all those workstations. Not only is the technical equipment expensive, but you also need a very strong, secure, and reliable internet connection, for all radiologists. Finally, and vitally important, the IT department also needs to support the setup and be able to help us whenever there are issues. "
AI integration paramount for remote access
Medical imaging AI must not obstruct the flexibility of working from home. AI tools that support radiologists should be available on and off-site, during and out-of-hours, to everyone with PACS access.
Workflow integration is central to the AI solutions we are developing. Our lung nodules assistant Veye Lung Nodules integrates into any PACS and delivers its results to the radiologist wherever they are. Dr Scholtens has been using Veye Lung Nodules and highlights the importance of seamless integration:
"Integrated AI solutions improve the radiologist's workflow. For example, the data automatically provided by our AI lung nodule solution Veye Lung Nodules allows me to read the scans sometimes faster, sometimes better, sometimes both. It saves me time when measuring a nodule or comparing nodules because the data is presented to me instantly. Integration is thus paramount to an optimal reading of the scan."
A call to action
It will be interesting to see whether remote work becomes an option or a part of radiology work. Weighing the investment in a home workstation against the benefits, Alexander Scholtens concludes:
"The challenge in the implementation should not prevent remote work from happening. Working from home benefits us all: patients, radiologists, and the hospital."