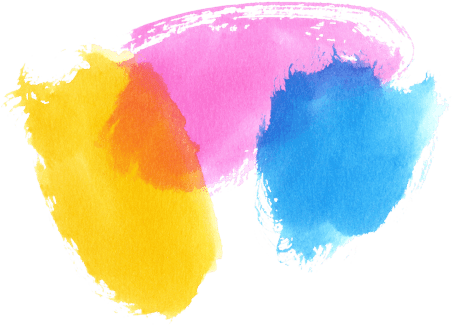 Lung cancer is a devastating illness. It kills one person every 30 seconds and costs healthcare systems billions. Its impact comes from the difficulty in catching it on time. When patients start developing symptoms, it is, in most cases, too late for life-saving treatment.
But there is hope. CT screening of at-risk, asymptomatic persons can detect 70% of lung cancers at an early stage when a cure is possible. Although lung cancer screening pilots have been carried out in Europe and the US, they are not a public health standard yet.
In 2019, the UK's National Health System England (NHSE) announced the Targeted Lung Health Checks (TLHC): a multicentre, four-year targeted screening pilot for high-risk individuals across England. The programme may be the first to become a nationwide initiative in Europe, and technological innovation is proving indispensable to make that happen.
Most TLHC sites are using artificial intelligence (AI) for lung nodule management and reporting. Dr Graham Robinson, Consultant Radiologist, NHSE Clinical Lead for Digital & Imaging Transformation and President of the British Society of Thoracic Imaging, goes as far as saying:
"I can't see a way that you should or could do lung cancer screening without AI."
As Aidence, we have been there throughout the journey, deploying our solutions across the NHSE. Working with screening sites, we derived several lessons, some of which surprising. We also developed tailored solutions and gave substance to our purpose to transform healthcare. The following is a snapshot of what we learnt, preceded by a run-through on AI adoption in the UK.
AI and lung cancer screening in the UK
The UK is ahead of the curve in adopting new and promising AI technologies, offering support through, for example, the AI in Health and Care award, which we were honoured to win. The UK's targeted screening pilots are currently one of the leading implementers of medical imaging AI and have widely benefited from the emerging applications.
How did lung cancer screening in the UK get to use AI at this scale?
For starters, the TLHC project is not the first of its kind in the UK. It follows smaller, local screening trials, e.g. the Liverpool Healthy Lung and the Nottingham and Manchester lung health checks. The lessons learnt from these projects have contributed to the development of the current TLHC.
The TLHC programme must manage a very high volume of scans (approximately 200,000) with a short-staffed workforce to meet its quality goals. It must ensure that reporting radiologists correctly identify and follow up on elusive early-stage lung cancer. This requires consistently accurate detection and volume tracking of lung nodules. To these ends, using AI/Computer-Aided Diagnosis (CAD) software is advised.
Quality standards for AI solutions
AI/CAD software used in the TLHCs must check the quality directives outlined in the standard protocol (some highlights of my own):
1. Using volumetry to stratify patients, e.g. to offer a three-month or six-month follow-up. Automated volume doubling time is a desirable feature. Dr Robinson emphasises:
"The data is extensive that volumetry is the way you should be going for nodule assessment and lung cancer screening in terms of growth, so to have the automated volume is key."
2. Any software solution must be fully integrated into the existing workflow. Workflow integration is how AI tools can present their benefits without adding a burden for radiologists. We devolved into this topic in a previous article.
3. Other desirable features are high segmentation accuracy rates of >85% and a false positive rate of <2 nodules per case. AI can consistently deliver accurate quantifications that are difficult for humans to perform. Ideally, it does so by balancing sensitivity (the percentage of detected lesions) and specificity (the detected lesions that are actionable nodules).
We provide a solution that meets these requirements: Veye Lung Nodules, deployed in most of the sites. Dr Samavia Raza, Consultant Cardiothoracic Radiologist, Royal Stoke University Hospital, on using it:
"Implementing AI into TLHC has enabled us to deliver the pilots for lung screening across the country with greater efficiency than would have otherwise been possible. (…) Having AI provide preliminary reads increases not only the confidence and pace of the reporter but also reduces stress and potential of burn out which is a concern for any high volume high output occupation."
What we learnt was that there is more to supporting a lung cancer screening programme than offering AI for lung nodule analysis.
Takeaways from bringing AI to the TLHC
The TLHC is an enormous clinical undertaking. Listening to radiologists reporting in the programme, we understood their specific challenges and looked for ways to solve them. In the process, we gained these valuable insights that helped us improve:
1. The AI results should be no more than a click away.
Radiologists are understandably reluctant to leave their PACS window or even get used to another user interface for reporting scans. Interruptions take time, decrease efficiency, and cause frustration. Thus, any AI must integrate into their existing protocols, systems, and workflow.
Dr Robinson makes this requirement clear:
"When I am reading the CT, I will normally see the imaging thumbnails on the PACS system, and what I want to see is the AI next to it. For the radiologist, it has to be a no-click step, or at most a one-click step."
Dr Raza noticed how the integration of Veye Lung Nodules made even the sceptical radiologists appreciate its value:
"With continued experience and aided by the high negative predictive value of AI [Veye Lung Nodules], this read now provides an even very experienced reporter the tool to increase their output even further."
2. Clinicians need a reporting tool to comply with screening protocols efficiently.
Reporting within the TLHC pilot requires radiologists to produce reports that follow a standardised NHSE proforma in order to facilitate audits. It is a detailed and complex template, so filling it is a labour-intensive, repetitive task.
To help radiologists comply with the protocol, we co-developed Veye Reporting with top experts in lung cancer screening. Veye Reporting pre-populates a report with results from Veye Lung Nodules, following the NHS guidelines. Radiologists have control over which nodules to include. They can also choose to add incidental findings and export the final report.
Veye Reporting made Veye lung Nodules' AI-powered analysis usable within the specific workflow of the lung cancer screening programme. Since its launch, we have also completed several rounds of improvements. For example, an update allowed physicians to export a list with all verified reports as a .csv file, simplifying reporting to the national team and solving an unforeseen headache for the sites.
The lesson here is that a robust AI algorithm for medical diagnostics is not, in itself, a complete solution to a clinical need. Often, less exciting software fixes or features have as much or even more value.
Samavia Raza believes the reporting support is relevant also beyond the screening setting:
"The integration of AI into the reporting for TLHC has enabled us to experience, with large numbers, what significant benefit it can offer, and consider the benefits with routine reporting/nodule surveillance as well."

Veye Reporting
3. Radiologists are increasingly working remotely.
Many radiologists involved in the TLHC programme are reporting from home or a remote location, a workflow change accelerated by covid-19.
Veye Lung Nodules is fully embedded into the PACS, thus, accessible to anyone with PACS access, regardless of their location. Veye Reporting, however, was initially provided within a closed hospital environment and not available online. Thus, we made adjustments to make the reporting tool available online without compromising on security.
As demand for remote radiology work is likely to increase, so is the importance of radiology solutions being accessible from outside the hospitals.
4. The hybrid nature of the programme requires alignment between a mix of parties.
Multiple parties are working alongside to deliver on the TLHC goals. Different private providers of mobile scan units team up with software vendors, teleradiology services, and NHS trusts. The different projects within the broader TLHC initiative are also structured in different ways and have various actors.
Dr Robinson explains how this setup influences the output of AI solutions:
"You'll have various CT scanners in the community and in the hospital that will not be from the same vendor. So, you will have a lot of subtly different acquisitions. Therefore, the input into the AI product will have slightly different parameters. How do you achieve consistency of the AI reads with this heterogeneous input?"
The success of such a collaboration relies on proper alignment and efficient communication between the various partners. It's sitting together in a conference room or call and agreeing on the workflow and integrations.
Our takeaway is that the best practice is engaging all the stakeholders as early as possible when setting up a new programme within the TLHC.
5. TLHC sites value vendor responsiveness.
Working with TLHC sites reaffirmed that communication is critical. Taking product feedback on board and acting on it was highly appreciated.
For some sites, the interaction with the Aidence team was a decisive factor for adopting our solutions. Our account team is always an email or a phone call away, available to solve any issue straight away. We also organise training, regular service reviews, and user-group sessions.
Furthermore, we stay engaged with the UK radiology community as an active member of the British Institute of Radiology and supporter of the British Society of Thoracic Imaging (BSTI) / NHSE Virtual Lung Nodule Workshop.
6. The programmes would benefit from a quality dashboard.
The success of any screening programme depends on the benefit to patients outweighing the potential harms. A big concern is bringing back patients for follow-up scans which turn out unnecessary. These additional scans increase radiation exposure and create anxiety for the patient.
As explained above, Veye Reporting produces standardised reports of the radiologist's findings on chest CTs. If we analysed these reports across different trusts and regions, we could define a benchmark for recall rates and highlight areas where this rate is too high. These results would generate new insights for quality assurance or improvement.
An AI-based dashboard for monitoring quality is one of the new solutions we are eager to help build.
The time is now
Cancer Research UK found that 3 million fewer people were screened for cancer between March and September 2020. Earlier this year, GPs reported a 20,000 drop in urgent referrals for lung cancer, a problem primarily created by covid-19.
It is clear that a drastic response is needed from the government and the NHS to mitigate the harm caused to cancer patients by this pandemic. Lung cancer screening is now more relevant than ever. As Aidence, we are ready to continue and extend our support for the Targeted Lung Health Checks.
We are also aware that targeted lung checks are not the only way to fight lung cancer. Improved early detection in routine practice can complement screening. As a final learning, we understand that AI has a part to play there as well. Dr Imran Hussain, Consultant Respiratory Physician, University Hospital of North Midlands (UHNM), agrees:
"Given the success of AI tool Veye Lung Nodules for screening CT, UHNM are actively considering the potential benefits of using it on non-screening CT."