Manage pulmonary nodules automatically with AI
ESTI 2022, 9-11 June, Oxford, England
Meet us to learn:
Why Veye Lung Nodules is the preferred AI solution for NHS England's Targeted Lung Health Checks (TLHCs)
How Veye Lung Nodules is implemented at scale in 70+ sites across Europe
How you can lower the risk of misdiagnosis with the support of Veye Lung Nodules
Join our panel discussion
Learn from our panel of leading radiology experts as they discuss the value of adopting AI in lung cancer screening programmes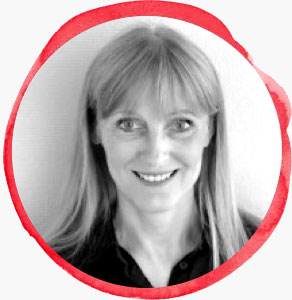 LinkedIn
Prof. Marie-Pierre Revel
Head of the Radiology department, Cochin Hospital, University of Paris. Chair of the ESTI Lung Cancer Screening certification project.
Read bio
Prof. Marie-Pierre Revel
Prof. Revel is currently Head of the Radiology department at Cochin Hospital, University of Paris, Paris, France. Her area of expertise concerns thoracic imaging in particular in the field of thoracic oncology and thromboembolic diseases. She worked on chest imaging applications of artificial intelligence. She is past president of the European Society of Thoracic Imaging (ESTI) and is responsible for the ESTI Lung Cancer Screening certification project, supported by the European Society of Radiology (ESR). She will conduct the CASCADE study, a Lung cancer screening (LCS) implementation study in France, which aims to evaluate the reading modalities of the thoracic CT exams: single reading by a radiologist trained to LCS, role of artificial intelligence.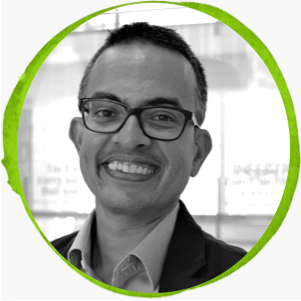 Dr Arjun Nair
Consultant Radiologist, University College London Hospital and Joint Clinical Lead for National Targeted Lung Health Checks Programme in England.
Read bio
Dr Arjun Nair
Dr Arjun Nair is a Consultant Radiologist with a sub-speciality interest in cardiothoracic imaging at University College London Hospital. Dr Nair was awarded the Thoracic Imaging Fellowship at the Royal Brompton Hospital between 2011 and 2013, during which time he completed his MD. He is the author/co-author of several peer-reviewed scientific papers and book chapters on cardiothoracic imaging. Dr Nair is currently an Advisory Editor to three scientific journals, namely European Radiology, Clinical Radiology, and the British Journal of Radiology. Dr Nair leads on Work Package 3 AI Model Validation on Lung Cancer Screening Data.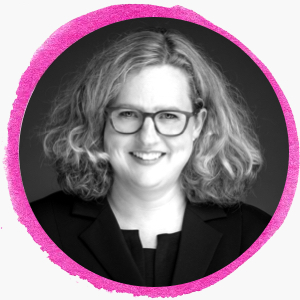 LinkedIn
Prof. Dr Annemiek Snoeckx
Associate Professor, University of Antwerp and Head of the Radiology Department, Antwerp University Hospital.
AI in Lung Cancer Screening: Where are we?
Thursday, 9 June
15:50 - 16:20 BST
Room 1
Our solutions
Veye Lung Nodules
Your one-click AI solution for pulmonary nodule management
Why Veye Lung Nodules?
Automated lung nodule detection, classification, quantification, and growth assessment on CT scans
Fully integrated into your workflow and PACS agnostic
An average ~ 40% reduction in reading time, as reported in a soon-to-be-published clinical study with two radiologists*
Learn more
Veye Reporting
Your interactive lung nodule reporting solution
Why Veye Reporting?
Co-developed by leading radiologists and tailored to your needs
Automatically pre-populated report with the data from Veye Lung Nodules
Compliant with lung cancer screening guidelines and easy to use
Learn more
* HL Hempel et al, "Higher agreement between readers with deep learning CAD software for reporting pulmonary nodules on CT"
"Given the success of AI tool Veye Lung Nodules for screening CT, UHNM are actively considering the potential benefits of using it on non-screening CT."
Dr Imran Hussain
Consultant Respiratory Physician, University Hospital of North Midlands (UHNM)
"The layout of Veye Reporting is clear, enabling both the radiology and clinical teams to understand the management plan, which is crucial for patient safety."
Dr Oliver Byass
Clinical Director, Hull University Teaching Hospitals NHS Trust (HUTH) Radiology
"[Working with Veye Lung Nodules is] like having a high-quality trainee review each and every scan before you do."
Dr James Shambrook
Consultant Cardiothoracic Radiologist at University Hospital Southampton and Radiology Lead for the Southampton Targeted Lung Health Check
"Veye Lung Nodules gives us confidence that we are at the forefront of implementing lung cancer CT screening using artificial intelligence, leading to better patient outcomes."
Dr Caroline McCann
Chest Radiologist at Liverpool Heart and Chest Hospital (NHS Trust Foundation) and Lung Health Check Lead for Knowsley and Halton
Book a demo
* Required fields.
For more information on how to unsubscribe, our privacy practices, and how we are committed to protecting and respecting your privacy, please review our
Privacy Policy
.