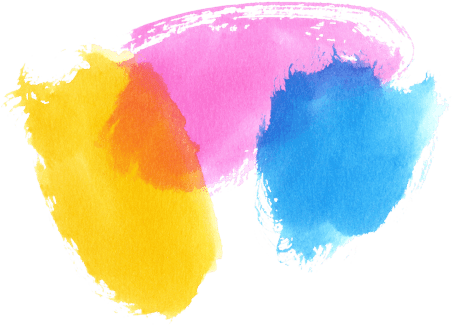 Meta-learning for medical imaging: where are we after ICML
By Kay, Machine Learning Engineer at Aidence.
The renowned International Conference on Machine Learning (ICML) took place last week took place in Long Beach, CA. The conference is home to state-of-the-art research in Machine Learning, and while I could not get there myself, I try to always keep up with relevant applications for medical imaging.
This year I was particularly interested in the tutorial on meta-learning given by Chelsea Finn and Sergey Levine, leading researchers in the field. In short, meta-learning aims to learn efficiently from small amounts of data. It does so by learning about different tasks that are similar in structure. In radiology, where labeled data is scarce, this could become very useful. Currently, meta-learning is in its infancy, and there are few applications where it is reliable enough to run in practice. However, the research direction is very interesting, and it might be of great benefit to the medical domain. If we could manage to make algorithms learn from multiple medical tasks, we would greatly improve the effective amount of data to train medical applications.
But let's take a step back. Even if the field improves tremendously, there is always the possibility that annotating more data for supervised learning will provide better outcomes than meta-learning. When talking about medical applications, we cannot morally (or legally) decide to trade off clinical outcomes for data availability. We will have to stay tuned for real-world applications before making the call.
Check the tutorial on meta-learning here. It contains links to the video, slides, and an introductory blog post on meta-learning.
Theranos: a cautionary tale for medical devices companies
By Mark-Jan, CEO at Aidence.
Recently I read Bad Blood by John Carreyrou about the blood-testing start-up Theranos. It describes the terrifying history of this company that imploded in 2018 after this book exposed the manipulation of staff, investors, customers and regulators by founder Elizabeth Holmes.
As the CEO of a medical device company, I was dumbstruck by the casual attitude towards patient safety that was evident throughout the story. Pretty much every time we consider a new product feature at Aidence, one of the first questions we ask ourselves is how this will affect the potential risk to patients. I make a point of instilling that mentality in our culture, so everyone in the company feels that responsibility towards our users, radiologists, and their patients. The Theranos story is a shocking example of what can go wrong if a medical device company is driven by financial returns and loses sight of what impact its product has on people's lives.
If you prefer watching over reading, check out the documentary The Inventor or wait for the upcoming movie starring Jennifer Lawrence.
Radcast: for anyone interested in radiology stories
By Maud, Digital Marketeer at Aidence.
This podcast is a must for everyone interested in radiology stories.
Don't get me wrong, RadCast is far from being just about radiology. Across the first 10 episodes that are currently live, the RadCast crew tells real, human stories from diverse figures of the radiology world.
The one that really struck a chord with me is the interview with Dr. Hedvig Hricak, posted as an ECR special episode. The piece is titled "Women in Focus"*, and goes far beyond the world of radiology, or even the topic of women in the workplace. It is quite impressive how many hot topics the RadCast guys have managed to fit into a casual 20-minute long interview; from her previous role as Chair of the RSNA, to the importance of networking and ending with a note about AI tools in radiology. Dr Hricak holds one of the most impressive resumes out there, yet this podcast sheds a light on something equally important: her dedication to giving back. By sharing her lessons learned with new generations, she aims to prepare them for the hurdles they will face along the way.
Keep an ear out for this hidden gem as a new episode comes out every month. RadCast keeps it varied by switching between interviews and "Radiology Ramblings"; more casual, but always insightful!
*referring to the first-ever Women in Focus symposium organised by the European Congress of Radiology earlier this year.
Listen to RadCast on Anchor, and follow them on Instagram or Twitter.